Many drivers of large vehicles are taking chances by driving underneath railway bridges that are too low, with disastrous results. There are currently 2,000 incidents occurring each year relating to heavy goods vehicles striking bridges, which cost millions of pounds of damage and cause major delays to both trains and deliveries, and disruption to the public. Peter Hendy, Chair of Network Rail explains: "Every incident creates potential delays for tens of thousands of passengers and potential costs for taxpayers, and this is happening multiple times a day."
Snooper is supporting the 'wise up, size up' initiative set up by Network Rail to increase awareness of the problem and help reduce the number of bridge striking incidents. In 2017, Network Rail conducted in-depth research with professional drivers and decision-makers in the road transport industry to get a deeper understanding of the issue. Here we take a look at the findings: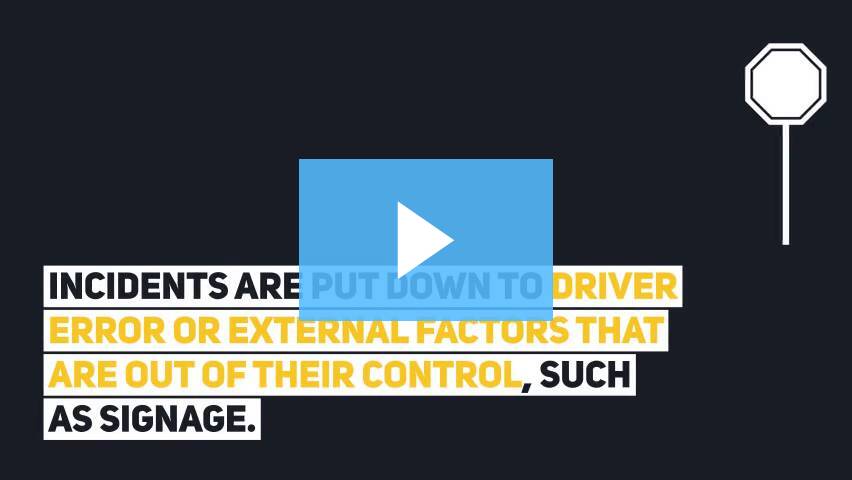 Trucks Hitting Bridges Becoming a National Problem - Snooper News & Views
Risks of bridge strikes aren't always front of mind
Bridge strikes are a pertinent issue for a majority of drivers and decision-makers; however, many other challenges are often more immediate. For instance, on a daily basis, drivers and decision-makers have to consider and address different demands from customers, adhere to health and safety and road traffic regulations, as well as handle economic and time pressures. This means the risk of bridge strikes is not always front of mind, and a lot of the time these incidents are put down to driver error or external factors that are out of their control, such as signage.
However, not taking the time to understand the height of a vehicle can lead to a lot of issues for various parties. Striking a bridge can place drivers, pedestrians, rail staff and the travelling public in danger, while costs can impact drivers, railway companies, the community and businesses.
Failure to plan journeys is a key cause
Due to the height, weight and length of different vehicles, it is vital that drivers take the time to plan out their delivery routes to avoid low bridges as well as narrow and light load-bearing roads. However, according to the Rail Safety and Standards Board, 43% of lorry drivers admit to not knowing the size of their vehicle, while 52% admit to not taking low bridges into account when planning their journeys.
Peter Hendy said: "Size does matter when you're a professional driver in a heavy vehicle. Not knowing the size of your vehicle or load could lead to a serious accident, a dangerous driving conviction, the loss of your licence and a heavy fine."
Incidents could result in a conviction
Hojol Uddin, head of motoring at JMW Solicitors said: "It is critical that HGV drivers and anyone who drives high-sided vehicles plan their journeys before proceeding to their destination and not be complacent. Failing to plan their journey and carry out the appropriate checks can result in a criminal prosecution before Court.
"The charges the Crown Prosecution Service (CPS) can consider will depend on the circumstances surrounding the collision; however, the majority of such cases seen are dangerous driving. In some rare cases, where death or serious injury is caused due to the collision, the appropriate charge would be death by dangerous driving or dangerous driving with serious injury. All these charges result in a disqualification from driving with an extended re-test and also a potential prison sentence."
A driver is regarded as driving dangerously if the way they drive falls far below what would be expected of a competent and careful driver, and it would be obvious to a competent and careful driver that driving in that way would be dangerous. In addition, a driver is also to be regarded as driving dangerously if it would be obvious to a competent and careful driver that driving the vehicle in its current state would be dangerous. This includes anything attached to, carried on or in it and to the manner in which it is attached or carried.
The word dangerous refers to the danger of either injury to a person or serious damage to property. In determining this, the Court would look at what would be expected of, or obvious to, a competent and careful driver in a particular case. Regard shall be had not only to the circumstances of which the driver could be expected to be aware but also to any circumstances shown to have been within the knowledge of the driver.
The consequences vary for offences related to dangerous driving. If the case remains in the Magistrates Court, the offence can result in a Community Order to a six-month prison sentence and/or an unlimited fine. If the case is in the Crown Court, the maximum sentence is two years imprisonment and/or a fine. 
A disqualification is mandatory and starts with a minimum of 12 months and can be as high as 10 plus years' dependant on the circumstances. In addition, there is a mandatory extended re-test and, in some circumstances, the Court could order forfeiture of the vehicle involved.
It is vital that truck drivers pay attention to the height and width of their vehicle and plan routes accordingly to avoid bridge strikes. Read this blog post  for more information on how to prevent bridge strikes.