Nowadays it's easy to hop across the Channel and explore European countries in a car, motorhome or on a motorbike, but driving in Europe differs from the UK so it's important you're fully clued up before embarking on a road trip.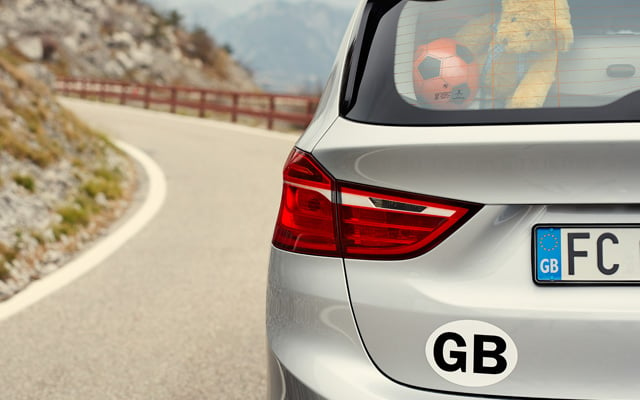 What you need to be able to drive in Europe
There are certain documents that allow you to be able to drive a vehicle in a European country. It's important you give yourself plenty of time before a trip to check that these are in order and apply for any that you might be missing. You can be asked at any time during your trip to show your documents and can be fined or have your vehicle taken away should they not be in order.
Documents you must carry include:
A full, valid driving licence
A copy of your DVLA driver record, including a licence check code
An International Driving Permit
Your vehicle's original registration document
Your vehicle insurance certificate
Your passport and travel insurance documents
Your European Health Insurance Card (EHIC)
A valid visa (if necessary)
Vehicles must display a GB sign too or else you could be fined. If you've got Euro plates (i.e. number plates including the GB Euro symbol) and are travelling within the EU, you won't need a GB sticker but it could be safer to have one anyway.
Make sure you have the essentials
It's important to make sure your vehicle has the right kit in tow when you're venturing into Europe - not only is it important for your safety but it can help you avoid the risk of a fine, which can put a real dampener on a trip away.
Items you should have include:
Reflective jackets to wear should you need to leave your vehicle in an emergency or during a breakdown. These should be accessible from the driver's seat to put on before leaving the vehicle
Headlamp beam converters, which can be useful for vehicles that cannot be adapted
Warning triangle to warn other drivers when you have to pull over on the side of the road or break down on the road
If your car is an older model, a rear-view mirror could be fitted to the left-hand side of the car to help with driving on the right
Snow chains, which might not be needed but could be compulsory in some countries and regions at certain times of the year
The AA has a created a handy PDF guide detailing what equipment is necessary for the 18 most popular driving destinations in Europe.
Important rules to know
Each country has different driving laws - for instance, in Spain and Switzerland, prescription glasses wearers must carry a spare pair, while in Italy, you can only park in the same direction of the flow of traffic - so it's vital that you research what these are before a trip to ensure you comply and avoid driving illegally. Some common rules across most countries include:
Radar detectors ban - using or carrying a speed trap detection device in most European countries is illegal and offences can include a fine, driving ban or imprisonment. If you use a sat nav system with this feature built in, disable it before you set off on your trip
Tolls - many countries operate toll roads so it's important you ensure you have some loose change in the correct currency to ensure you are not caught out
Child seating - all child passengers must be sat in approved booster seats appropriate to their height and weight. If the seat is used in the front passenger seat, airbags must be deactivated
Many European police forces issue on-the-spot fines for driving offences, so be sure to carry enough local currency just in case. Obviously, not breaking the law is paramount.